STOMATOVIS - Mouthwash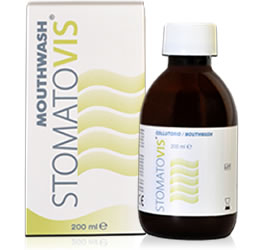 Indications:

Mouthwash for the protection of the oral mucosa useful for the prevention of symptoms associated with stomatitis of various origins and gingivitis. It helps lubrication and moisture of the oral cavity.
[
« back
]
This material is intended to provide basic information. All medical advice, diagnosis and treatment should be obtained from your physician.
Gastroenterology »
Colinox
•
Gastrotuss
•
Gastrotuss Light
•
Gastrotuss Baby
•
Panamir
•
Panamir V
•
Proctolenil
•
Stomatovis Paste
•
Stomatovis Mouthwash