COLINOX - Oral Drops and Tablets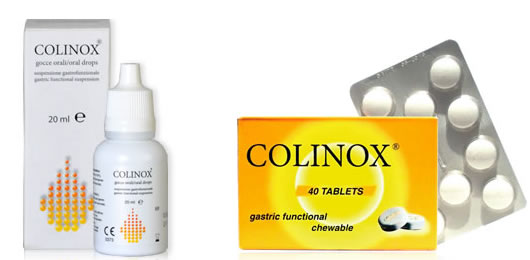 Indications:
Medical Device with mechanical and physical action used for the treatment of meteorism, aerophagy and flatulent colics in infants, children and adults. Dyspeptic disorders. Indicated in all cases in which it is necessary to reduce gastric emptying times. Coadjuvant in the treatment of Helicobacter Pylori.
[
« back
]
This material is intended to provide basic information. All medical advice, diagnosis and treatment should be obtained from your physician.
Gastroenterology »
Colinox
•
Gastrotuss
•
Gastrotuss Light
•
Gastrotuss Baby
•
Panamir
•
Panamir V
•
Proctolenil
•
Stomatovis Paste
•
Stomatovis Mouthwash