PANAMIR - Gastro-active Suspension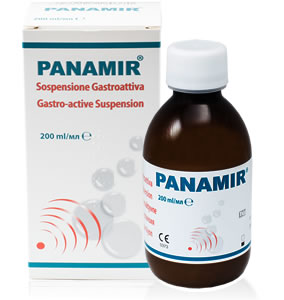 Indications:
The product is indicated for the treatment of dyspeptic syndrome, aerophagy and intestinal meteorism. Promotes gastric emptying. Reduces symptoms of nausea and vomit. It is intended for oral use.
[
« back
]
This material is intended to provide basic information. All medical advice, diagnosis and treatment should be obtained from your physician.
Gastroenterology »
Colinox
•
Gastrotuss
•
Gastrotuss Light
•
Gastrotuss Baby
•
Panamir
•
Panamir V
•
Proctolenil
•
Stomatovis Paste
•
Stomatovis Mouthwash