TERSO - Ophthalmic Solution with Osmotic Action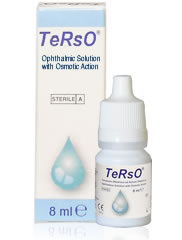 Indications:

Osmotic treatment of the edema and of the sub-edema of the cornea, adjuvant treatment of the edematous symptoms of glaucoma.
[
« back
]
This material is intended to provide basic information.
All medical advice, diagnosis and treatment should be obtained from your physician.
Ophthalmology »
Oftassiale
•
Saflogin
•
Terso
•
Viscoblast